Commercial Holiday Lighting
Commercial Holiday Lighting in the Twin Cities
If your Minneapolis business is getting ready for the holidays and needs assistance setting up a property lighting display, Karin's Services will be there to help. By entrusting our experienced holiday lighting installers with the set-up, you're entrusting the task to a team that has all the knowledge and resources needed to transform your commercial property into a captivating winter wonderland.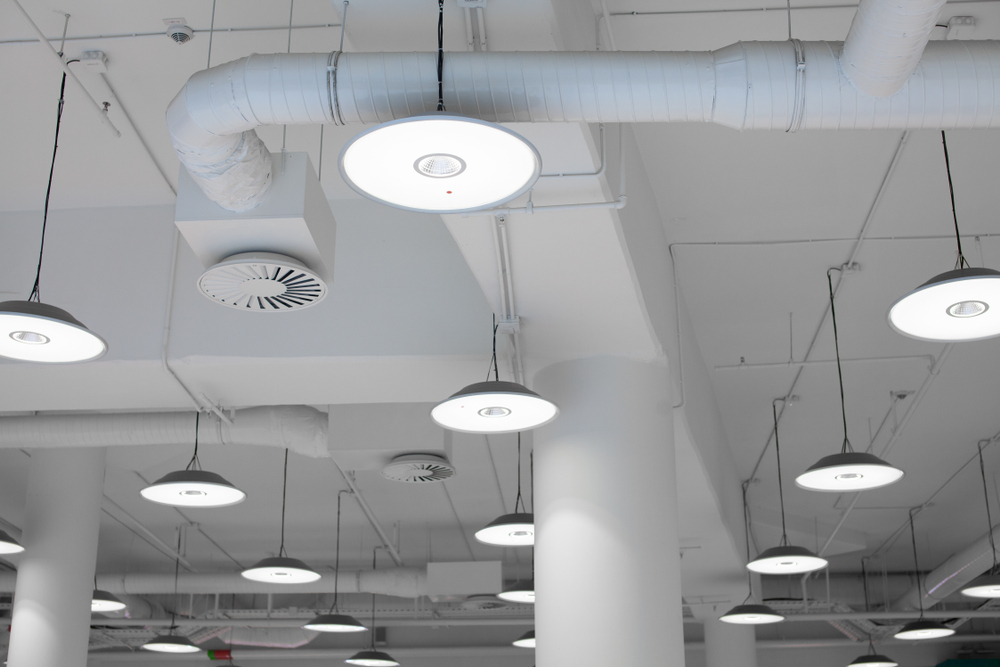 Why Call a Professional for Commercial Holiday Lighting?
It's Safer
Calling our professionals for commercial holiday lighting is much safer than attempting the installation on your own. When it comes to commercial holiday lights and light displays, safety should be a top priority — to that end, professionals are trained to handle commercial-grade lighting products and ensure that all your lighting needs are met without compromising safety.
By reaching out to our team, you can create a long-lasting and safe decoration layout that not only brightens up your property but also provides peace of mind.
Professional gutter cleaning services not only remove leaves, dirt, seed pods, and other debris from the gutters but also ensure that downspouts are clear to facilitate proper water drainage. By investing in professional gutter cleaning, businesses can avoid the hassle and high costs of roof repairs while protecting their property from potential water-related issues.
Quicker Installation
Installing commercial holiday lights and string lights for your business can be a lengthy project — especially if you lack experience in doing so. However, by calling the Karin's Services team for commercial holiday lighting, you can expect a quicker installation time.
Professionals specializing in commercial-grade lighting products have the knowledge and efficient techniques to expedite the process. With our expertise, you can have a custom design installed swiftly, ensuring that your business is ready to embrace the holiday season without unnecessary delays.
Gutter cleaning services effectively remove debris that can lead to water buildup, helping to maintain the integrity of the roof and prevent leaks. By regularly scheduling commercial gutter cleaning, businesses can avoid the need for extensive and costly roof cleaning or repairs.
Saving Time
Reaching out to our business for commercial holiday lighting also saves you a lot of time and effort. The holiday season is a busy time for businesses, and dedicating valuable resources to decorate your space with commercial holiday lights and decorations can divert your attention from essential business operations. 
Professionals can handle all aspects of your lighting project, from the manufacture of custom displays to the installation of commercial Christmas lights — allowing you to focus attention on running your store or managing your business. This not only saves you time but also ensures that the holiday decorations are of the highest quality.
Professional Results
Calling experts for commercial holiday lighting also ensures professional results. We understand the importance of aesthetics and the impact of well-designed holiday light displays and have access to a wide range of commercial-grade lighting products like colorful LED lights. This allows professionals like us to expertly create a stunning atmosphere that matches the spirit of the holidays.
Our attention to detail and commitment to excellence ensures that your holiday lights and decorations will impress customers and create a memorable experience. With an experienced team on your side, you can expect nothing less than professional, top-tier results.
Clean gutters and a tidy exterior signify a commitment to quality and professionalism, making a positive impression on customers, clients, and partners. By outsourcing commercial cleaning tasks such as commercial window cleaning and gutter cleaning, businesses can ensure their outer appearance remains appealing and inviting.
Attracting Potential Customers
The bright and inviting atmosphere created by well-placed commercial holiday lights, trees, and other decorations is a powerful way to draw customers into your store or event space. To that end, our professionals can help you attract potential customers by strategically positioning lights and accessories to maximize visual appeal.
This not only enhances your business's image during the holiday season but also increases foot traffic and the likelihood of attracting new customers who are captivated by your festive displays. As a result, investing in professional commercial holiday lighting can help drive more customers to your business.
Schedule Our Commercial Holiday Light Services for Your Business Today
When the holidays are on the horizon and you need help setting up lighting decorations, Karin's Services will only be a phone call away. For further information on our commercial lighting services, feel free to give us a call.