Twin Cities, MN, Exterior Cleaning
Has the exterior of your Twin Cities property seen better days? Then it's time to schedule professional cleaning. At Karin's Services, our highly-trained and professional team has the necessary experience to offer a wide range of exterior cleaning assistance to make sure that your home or business looks its best.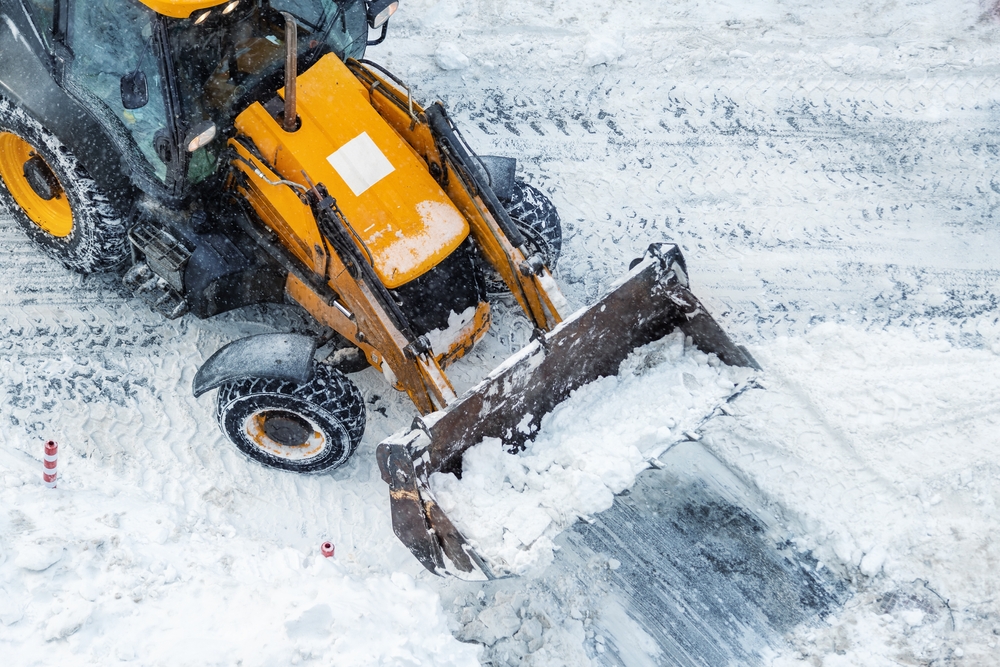 Window cleaning is a crucial component of residential and commercial exterior cleaning services and is an excellent way to maintain and preserve your investment. For example, clean windows enhance the overall aesthetics of your home or business — instantly boosting its curb appeal. Our window cleaning services not only remove dirt and grime, but also allow more natural light to enter your space, which can lead to a brighter and more inviting atmosphere.
With years of experience in the industry, our professionals know how to use traditional cleaning methods and advanced pressure washing techniques to ensure your windows are left as clean as possible. To enjoy the advantages of residential and commercial window cleaning, call Karin's Services today.
Gutter cleaning is another essential aspect of exterior cleaning that should never be overlooked, as clogged gutters can lead to water damage, structural issues, and even mold growth in your home or business. By reaching out to our professional gutter cleaning services, you can prevent these problems and extend the lifespan of your gutters. This type of maintenance also helps safeguard your exterior surfaces and prevents costly repairs down the line.
With the help of specialized equipment and training, our skilled technicians will ensure that rainwater flows properly in your gutters, protecting your business or house's exterior and foundation. It's also worth noting that regular maintenance of your gutters is an integral part of preserving your property, and it's a smart choice for both residential and commercial buildings.
Roof cleaning offers multiple benefits for your property — over time, your roof can accumulate moss, algae, and dirt, which not only diminish its appearance but can also damage the shingles and structure. Professional roof cleaning using pressure washing or power washing techniques effectively removes these contaminants, extending the life of your roof and preventing the need for costly repairs.
Additionally, a clean roof can enhance the overall beauty of your home's exterior — improving your curb appeal and property value. The roof cleaning experts at Karin's Services have the knowledge and tools to deliver exceptional results, ensuring your residential and commercial roof remains in top condition.
Pressure washing is a versatile and effective exterior cleaning method that offers a wide range of benefits. Whether you need to clean your home's siding, concrete surfaces, or wooden decks, pressure washing services can efficiently remove dirt, grime, mold, and other contaminants. This cleaning method not only enhances the appearance of your property but also helps maintain its structural integrity by preventing the buildup of harmful substances. 
In addition, our pressure washing is also environmentally friendly as it often requires fewer chemicals, making it a sustainable choice for exterior cleaning. With a pressure wash, you can give your property a fresh, clean look without the use of harmful chemicals.
Twin Cities Snow & Ice Removal Services
Snow and ice removal services are essential for keeping your property safe during winter months — especially in cold regions like Minnesota. They prevent accidents and injuries by keeping walkways and driveways clear of hazardous ice and snow buildup. Besides safety, snow and ice removal also helps protect the structural integrity of your property by preventing damage to roofs, gutters, and other surfaces due to the weight of heavy snow and ice. Our timely snow and ice removal services will make sure that your home or business remains accessible and functional even in the harshest weather conditions.
To Schedule Our Twin Cities Exterior Cleaning Services, Contact Us Today
Whether you need a house washing service or commercial cleaning assistance, you can count on our team to leave the exterior surfaces of your property spotless. To hear more about our services and how we can help you, reach out to Karin's Services today.