Commercial Gutter Cleaning
Winters in Minneapolis can be fierce and chilly — but with the help of Karin's Services, they don't have to be stressful. Rather than spend your precious time shoveling snow all Winter long, our professional snow plowing services will ensure that the road, sidewalk, and parking lots on your property are safe for drivers and pedestrians alike. 
When our snow plowing experts are on the job, you can have peace of mind knowing that your business is in the hands of trained and courteous professionals.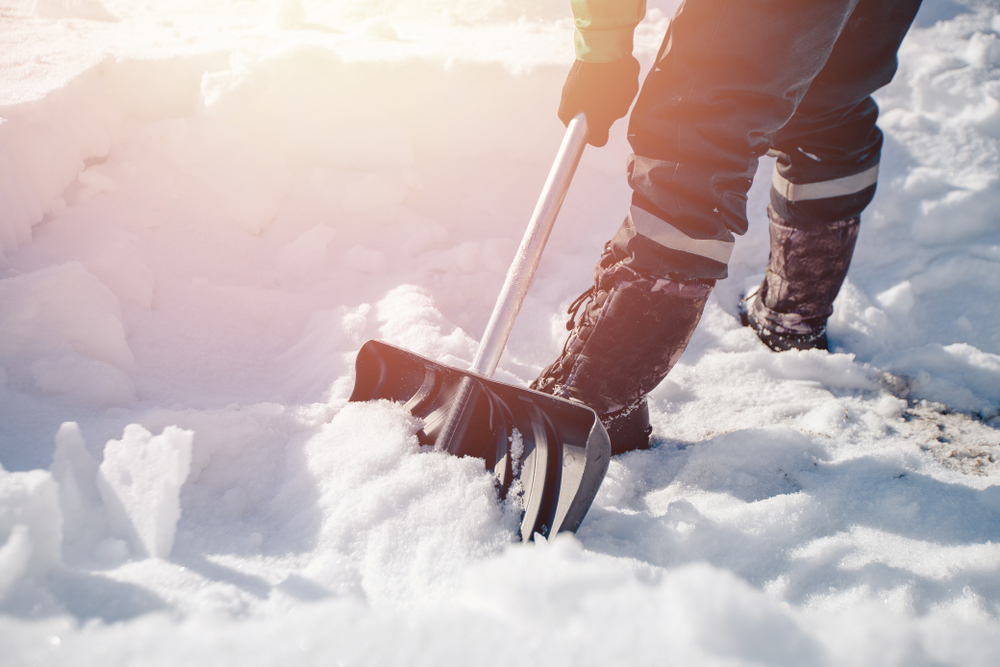 The Benefits of Professional Snow Plowing Services
Increased Safety
Our professional snow plowing services are indispensable for enhancing safety on residential and commercial properties during harsh winter weather. When heavy snow falls, individuals can slip and fall, while driving becomes extremely hazardous. By hiring professional snow plowing services, you can lower the chances that someone gets hurt on your property and reduce the likelihood of slip-and-fall accidents — averting costly lawsuits in the process.
Avoiding Injuries
In regions with prolonged and severe winters like the Twin Cities, where snow removal is regularly needed, relying on experts can become essential for your safety. Professional snow plowing services also help property owners avoid injuries they might sustain from attempting snow removal on their own. These professionals are equipped with the right tools and training to handle the job without the risk of physical harm, allowing property owners to stay safe while ensuring their driveways and sidewalks remain clear and accessible.
Preventing Ice Build-Up
Professional snow plowing services can also help prevent ice build-up, which is integral to maintaining safety on driveways, sidewalks, and walkways during the winter months. The specialized equipment and de-icing techniques employed by these experts ensure that surfaces around residential and commercial properties remain free of slippery ice patches. In regions like Minneapolis, where winter weather can be relentless, this proactive ice control is vital for minimizing accidents.
Faster Results
Because they arrive with professional training and high-quality equipment, snow plowing services deliver faster results. Our experienced crews follow established snow removal routes and swiftly clear snow from properties. It's worth noting that this speed is especially critical during a snow emergency, as it helps prevent disruptions to daily life and business operations. Timely snow removal ensures that residential and commercial properties stay safe and accessible for occupants and visitors — even after heavy snowfalls.
Convenience
Snow plowing services are also highly convenient. Instead of spending time and energy attempting to shovel and plow snow, you can rely on our experts to handle the task efficiently. Whether it's clearing an entryway or maintaining the parking lot of a commercial property, reaching out for our snow plowing services allows you to focus on other important tasks while ensuring your property remains safe and accessible throughout the winter season. 
Additionally, we specialize in pretreating commercial properties for snow and ice removal is essential for ensuring safety and preventing accidents during winter weather conditions. Our expert team utilizes advanced pretreatment techniques to create a proactive defense against snow and ice accumulation. 
By applying specially formulated de-icing solutions to sidewalks, parking lots, and entryways before a snowstorm hits, we create a protective barrier that prevents ice from bonding to surfaces.
We Also Provide:
Schedule Our Snow Removal Services for Your Property Today
The next time you need to remove snow after a powerful winter storm, leave the task to our trained and licensed team. For additional information on the scope of our plowing services, call Karin's Services today.